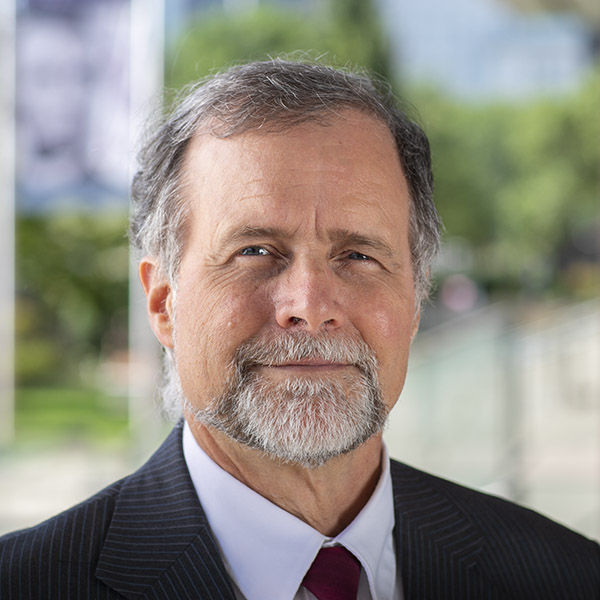 Paul R. Flora
Manager, Regional Economic Analysis
Areas of Expertise
Paul R. Flora focuses on the issues and challenges of regional economies. As manager in the regional section of the Bank's Research Department, he leads research that seeks to understand the theories and practical realities of regional economic growth, including ways to create and assess fiscally sound policies. Among Paul's responsibilities are the Weekly Labor Market release, State Coincident Indexes, and State Leading Indexes. Paul also prepares Philadelphia's Beige Book, a qualitative assessment of current economic conditions in the Third District, released ahead of each Federal Open Market Committee meeting.
Before joining the Bank in 2009, Paul was the regional economist at PNC Bank Corp. for nine years and a fiscal analyst and principal planner for the Hillsborough County City-County Planning Commission in Florida. He also worked as an associate editor on the editorial board of the Pittsburgh Post-Gazette and as an adjunct professor of regional economics and urban studies at the University of Pittsburgh, in addition to gaining regional planning experience in Illinois, Pennsylvania, and Virginia.
One highlight of Paul's prior work in regional planning was the creation of the Fiscal Impact Estimates of Land Development (FIELD) model. FIELD was honored within the planning profession for its on-the-fly fiscal policy analysis, among other features. Designing FIELD drew upon Paul's knowledge of regional economics, urban land use, real estate development, demographics, and state and local fiscal policies.
Paul holds a master's degree in economics from the University of Pittsburgh, a master's degree in urban and regional planning from Virginia Polytechnic Institute and State University, and a bachelor's degree in economics from the College of William & Mary.