About Us
We are one of 12 regional Reserve Banks that, together with the Board of Governors in Washington, D.C., make up the Federal Reserve System. As the central bank of the nation, we work to ensure the strength and integrity of the U.S. economy and financial system.

Our Focus
The Fed's mission is to create the conditions that generate jobs, promote price stability, and foster economic growth. At the Philadelphia Fed, we help shape the nation's monetary policy, supervise and regulate financial institutions, support the safe and efficient operation of the U.S. payments and financial system, and promote fair and impartial access to credit and inclusive growth.
Our Principles
At the Philadelphia Fed, we are committed to diversity and inclusion in terms of race, ethnicity, sexual orientation, socioeconomic status, age, religious and political beliefs, and other attributes that differentiate individuals. We promote these standards among our workforce, our suppliers, and in the Third District.
The Third District
Home to over 13.3 million people in Delaware, southern New Jersey, and eastern and central Pennsylvania. That's 4.6% of the country's population in just 1% of the country's land.

The three states combined have nearly the same employment shares as overall U.S. in the trade, transportation, and utilities sectors and the professional and business services sectors.

The District has slightly higher employment in the education and health services sectors than that of the nation.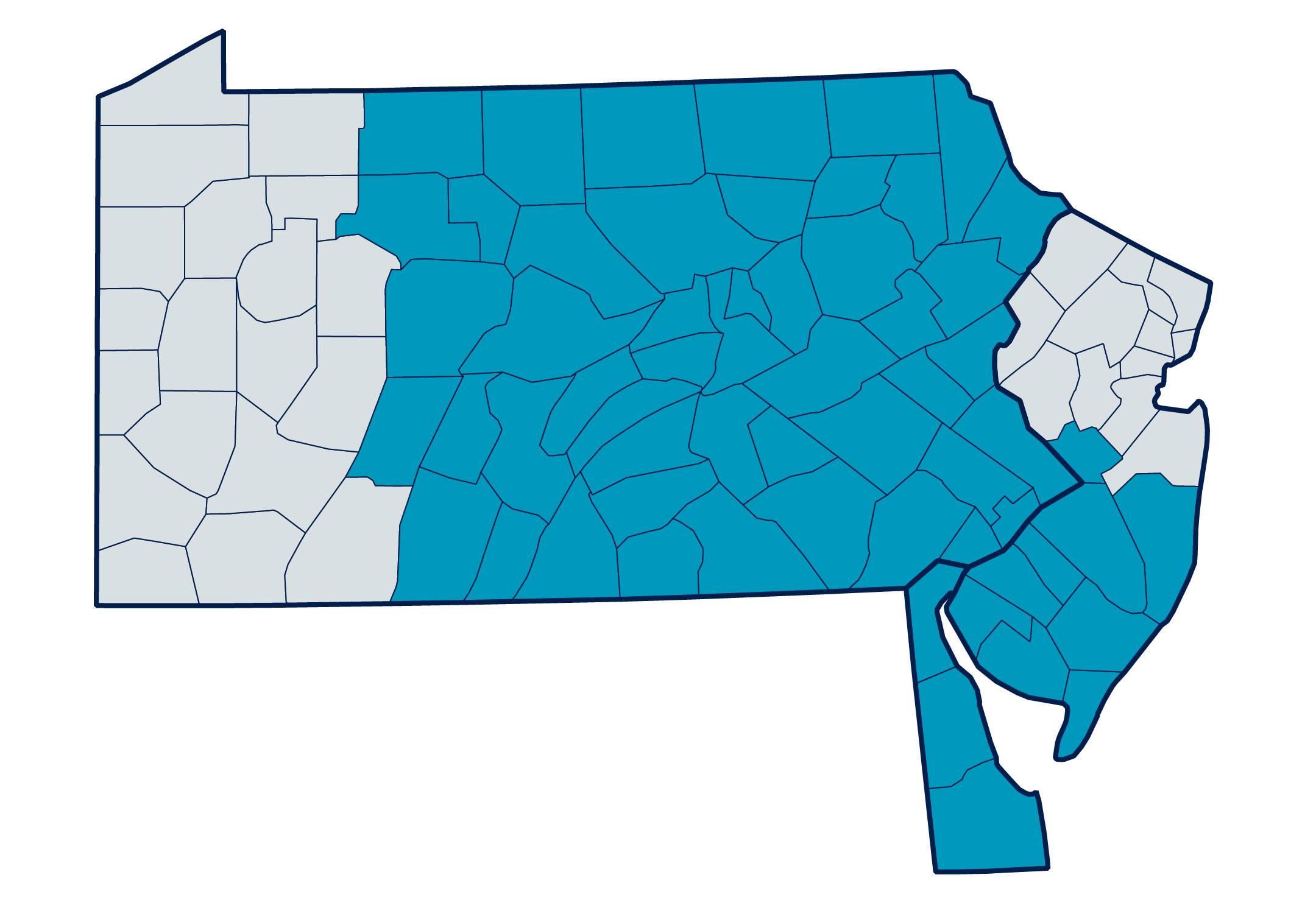 In a year marked by both progress and setbacks in the U.S economy, the Philadelphia Fed responded to support Third District communities on the road to economic recovery. Our 2021 Annual Report tells the story of how our Bank assessed the economy and its impact on people's lives through research, innovative programs, and listening to the communities we serve.
Statement

24 March '23

Press Release

20 March '23

Press Release

06 March '23
The Bank offers a variety of expert speakers on a range of topics related to our work. You can request an appearance by a Bank employee by completing our request form with information about your upcoming event.