Community Profiles
The Community Development and Regional Outreach Department has compiled information on each region within the Third Federal Reserve District and has developed a suite of materials that the department calls community profiles. We hope these profiles are useful for banks and other stakeholders in identifying the credit and investment needs of their communities, the funding sources available to meet those needs, and the organizations providing services to low- and moderate-income (LMI) communities in each region.
Simply click on a metropolitan area in the map, and you'll find links below the map: four American Community Survey reports produced by the U.S. Census Bureau, an interactive map for that area, and a spreadsheet with information on bank locations based on data collected by the Federal Deposit Insurance Corporation (FDIC). You'll also find lists of community organizations and funding sources that are operating in the selected metropolitan area.
Please view this visualization on a tablet or desktop device.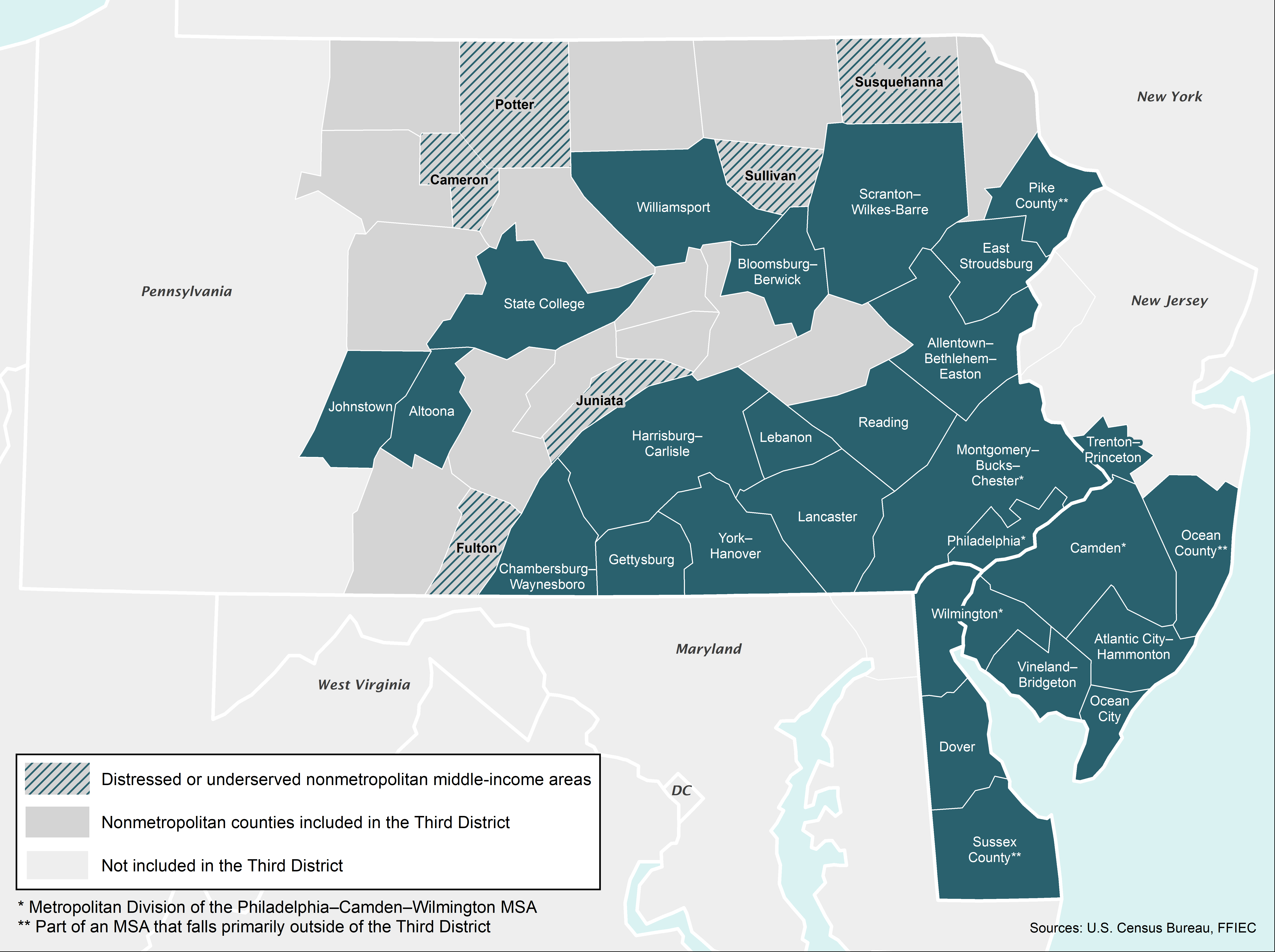 Please contact Keith Wardrip (215-574-3810) with any questions or to suggest an organization for our lists.