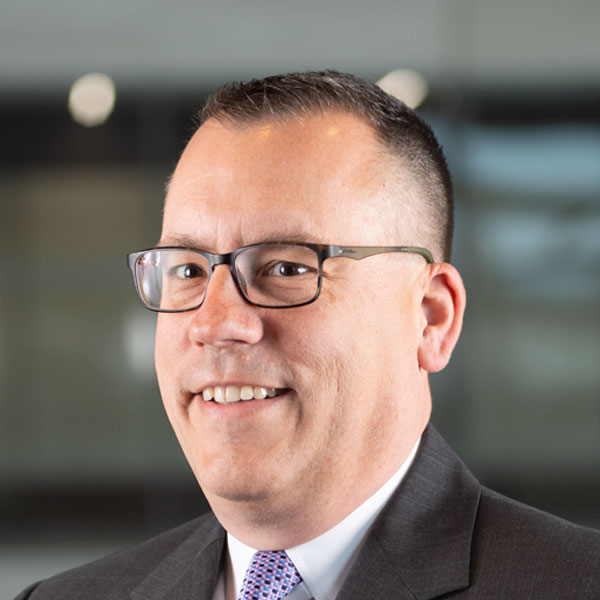 William Wisser
Vice President – Core Supervision
Area of Expertise
Very early in his career, William Wisser learned firsthand how the Fed's mission to regulate banks impacts individuals and communities. When Bill was a 23-year-old examiner, a local bank failed and he was tasked with telling depositors with accounts larger than the FDIC-insured amount (then $100,000) that part of their savings was gone. He still recalls two family members who were caring for a sick sister. He had the grim task of telling them half of their money was lost because of the bank's failure. For Bill, the episode put into perspective the critical role of supervisors whether at the Philadelphia Fed or other federal and state agencies.
Today, as a vice president within the Bank's Supervision, Regulation, and Credit Department, Bill is responsible for the examination process within the Third District as well as overseeing the mergers and acquisitions, enforcement, and surveillance units. He leads a group of examiners who assess the financial condition and risk management practices at the state member banks and holding companies in our District. His team also assesses the financial condition and risk management practices for savings and loan holding companies located in the Second District. Analysts in the mergers and acquisition unit review and approve applications for mergers, change of control, and other applications dictated by the Board of Governors.
Under Bill's leadership, analysts in the enforcement unit author and issue enforcement actions against supervised banks and holding companies that either are in financial trouble or have failed to comply with sound risk management practices. The surveillance unit monitors conditions within the region and monitors supervised banks and holding companies from an offsite perspective. Bill has learned that their insights on local conditions and trends are an important part of the Philadelphia Fed's risk-focused supervision of state member banks and holding companies.
Bill joined the Bank in 1998 after working as a financial-institutions examiner with the Commonwealth of Pennsylvania Department of Banking. He often shares the experiences of his long career with new employees at the Bank. He holds a bachelor's degree in business administration from Bloomsburg University.