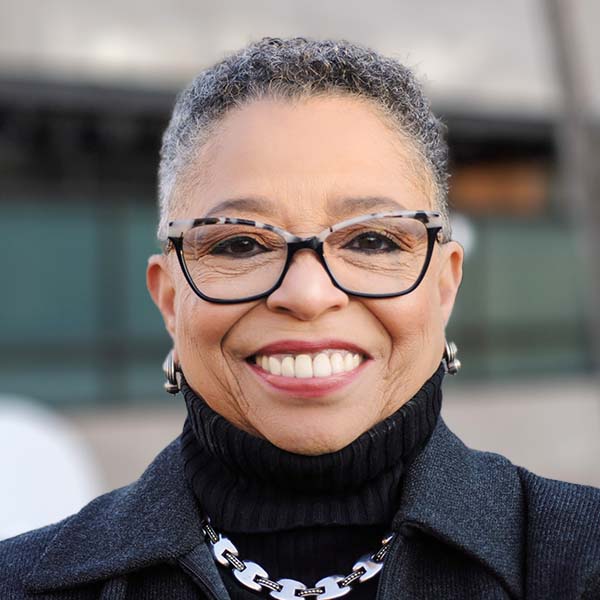 Sharmain Matlock-Turner
Deputy Chair | President and CEO, Urban Affairs Coalition, Philadelphia, PA
Sharmain Matlock-Turner, deputy chair and a Class C director, is president and CEO of the Urban Affairs Coalition, which unites government, businesses, neighborhoods, and individual initiatives to improve the quality of life in the Philadelphia region, build wealth in urban communities, and solve emerging issues. She joined the coalition in 1999, becoming the first woman to lead in the organization's 51-year history.
Prior to leading the coalition, Matlock-Turner was associate vice president, legislative and community affairs, for Mercy Health System and AmeriHealth Caritas. Before that, she was chief of staff to the late Pennsylvania State Senator Roxanne H. Jones. She also served as a staffer in the Pennsylvania House of Representatives and Philadelphia City Council and was a political campaign consultant at the local and state levels.
Matlock-Turner is on the boards of the Chamber of Commerce for Greater Philadelphia, Uplift Solutions, Street Soccer of Philadelphia, Entrepreneur Works, the Children's Scholarship Fund of Philadelphia, and United Way of Greater Philadelphia and Southern New Jersey. She also serves on the board of trustees of Peirce College and the Foundations Inc. National Advisory Board. Matlock-Turner cochairs the Philadelphia City Council's Special Commission on Poverty Reduction and Prevention and Draw the Lines Eastern PA Steering Committee. She is a founding member of the National Network of Fiscal Sponsors.
Matlock-Turner has a B.S. in education from Temple University. In 2005, she was one of three Philadelphia nonprofit leaders selected to receive a scholarship to the Harvard Business School's nonprofit leaders' summer program.
Committee Assignments
• Executive Committee
• Management and Budget Committee
• Nominating and Governance Committee
District member banks elect three Class A directors to represent banking and three Class B directors to represent the public; the Board of Governors appoints three Class C directors to represent the public, including the chair and deputy chair of the board.
Term ends on December 31, 2024.