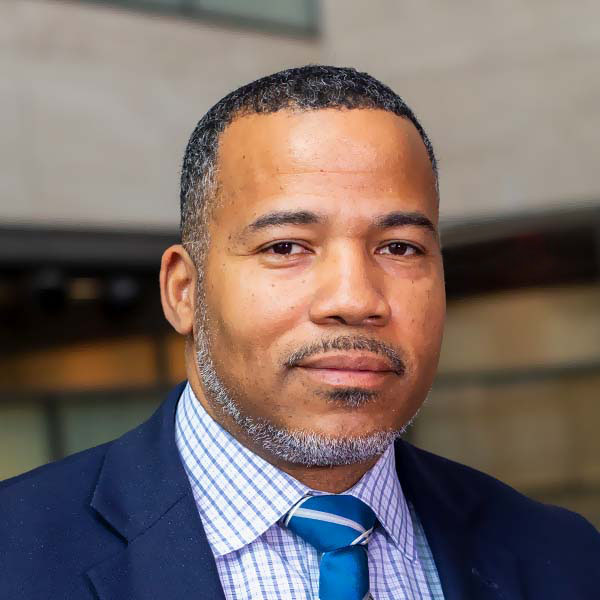 Paul Smith
Senior Vice President of Facilities and Cash Services
Paul Smith joined the Federal Reserve Bank of Philadelphia as senior vice president of the Bank's Facilities and Cash Services departments in April 2022.
Smith came to the Bank from DuPont, where he had been leading the North America Region Office and Laboratory Facilities from headquarters in Wilmington, DE. He has worked at DuPont since 2015, advancing through management positions during that time. He has extensive experience in all aspects of strategic corporate facilities management for global Fortune 500 companies, including leading multiple teams, developing system-level strategies, managing operations and construction project design, and overseeing financial planning and analysis.
Prior to joining DuPont, Smith was director of real estate, facilities, and space planning at Navient and Sallie Mae, where he specialized in facilities operations, capital project management, corporate real estate, and financial planning. Before that, he was the architectural senior project manager at Interspec Design in Virginia, where he managed all phases of roughly 120 architecture and construction projects including biocontainment and analytical labs for various R&D and government clients.
Smith has an M.B.A. with a concentration in finance from the University of Delaware and a bachelor of architecture from Howard University School of Architecture and Planning.