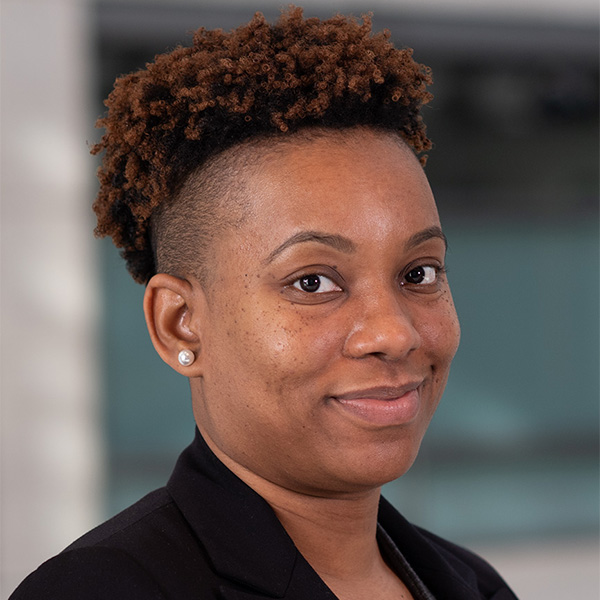 Patricia Bell
Community Engagement Associate
Areas of Expertise
Patricia Bell is a community engagement associate in our Community Development and Regional Outreach Department. In this role, she supports the Bank's mission to foster an inclusive economy by connecting with residents and partners in the Third District to increase access to opportunity for low- and moderate-income communities.
Before joining the Bank, Patricia worked as an outreach coordinator at the Housing Equality Center of Pennsylvania, program manager at the Tennessee Fair Housing Council, and in other roles related to housing policy direct services and research.
While working in the mental health field as a caseworker, Patricia saw firsthand how issues such as housing and food insecurity and lack of access to health care and education affected her clients' mental health. She became interested in how these systems functioned and their impact on individuals' financial and mental well-being. A highlight of her career was implementing a housing-first model and seeing people able to address addiction or chronic medical conditions for the first time after finding stable housing.
Patricia has a master's degree in education from Vanderbilt University and a bachelor of arts from Cheyney University of Pennsylvania in psychology and social relations.