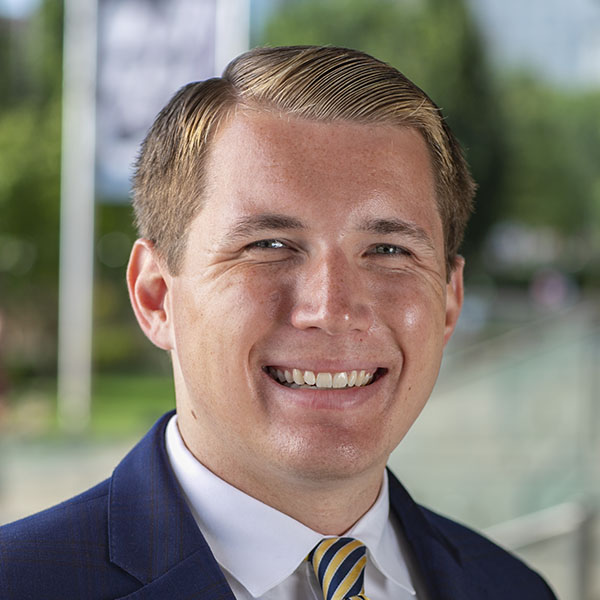 Jimmy Gastner
Community Engagement Associate
Areas of Expertise
As an intern at the DC Fiscal Policy Institute in 2015, Jimmy Gastner was struck by how research could improve access to opportunity in underserved communities. He conducted policy analysis and outreach to inform local leaders about how policies and programs affect low- and moderate-income residents in Washington, DC. This experience sparked Jimmy's passion for using rigorous research as a foundation for bringing together stakeholders across different sectors to improve outcomes for all residents.
Jimmy joined the Bank in 2018 as a community engagement associate in the Community Development and Regional Outreach Department. He represents the Bank across the Third District and builds relationships with community leaders in the private, public, and nonprofit sectors to promote best practices in community development. Through outreach and convenings, Jimmy ensures that community leaders in the District have access to cutting-edge research and data to promote economic growth in low- and moderate-income communities.
Before joining the Bank, Jimmy worked for the Urban Institute as a policy analyst. At Urban, he studied how access to safe, affordable housing can serve as a platform for individuals and communities, and he examined housing's connection with health, education, and economic mobility. He also worked extensively in Detroit and southeast Michigan to help facilitate collaborative, research-based policymaking and community development efforts.
Jimmy has a B.A. in economics and political science from Swarthmore College, and he is pursuing a Master of Business Administration at the Villanova School of Business.