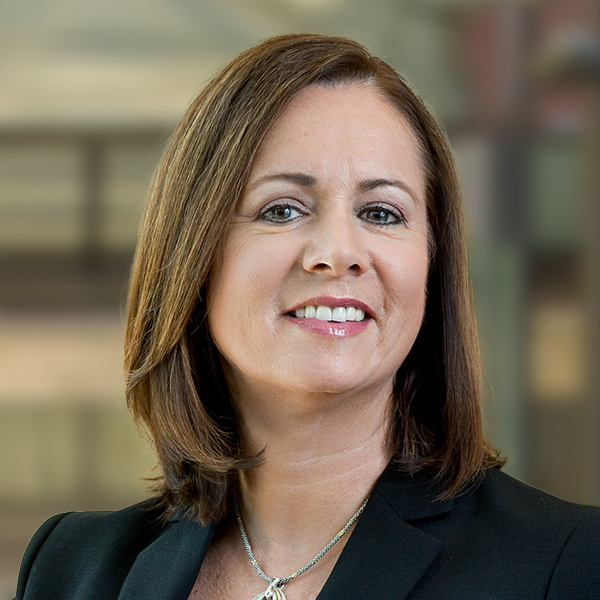 Janice E. Nevin
President and Chief Executive Officer, ChristianaCare Health System – Wilmington, DE
Janice E. Nevin is president and chief executive officer of ChristianaCare Health System. As the leader of the largest health system in Delaware, Nevin is pioneering value-based care, leading a transformation from a health-care system to a system that truly impacts health. She is nationally recognized for innovation in patient- and family-centered care and population health.
Modern Healthcare selected Nevin as one of its 50 Most Influential Clinical Executives in 2020, 2021, and 2022, in addition to naming her to the publication's Top 25 Women Leaders in 2019 and 2022. The Philadelphia Business Journal included her in its 2022 Power 100, a list of the region's most influential leaders. She has been inducted into the Delaware Women's Hall of Fame and was recognized among 100 Great Healthcare Leaders to Know in 2018 by Becker's Hospital Review. For her commitment to the community, she received the 2020 Citizen of the Year Award with the Del-Mar-Va Council Boy Scouts of America; the Humanitarian Award from the Limen House in 2018; and Delaware's Grassroots Champion Award from the American Hospital Association and the David G. Menser Award from the Wilmington Senior Center, both in 2017.
Nevin serves on the board of trustees of the American Hospital Association (AHA) and is a member of the AHA Committee on Health Strategy & Innovation. She is treasurer of the board of directors of America's Essential Hospitals and a member of the organization's executive committee. Nevin is also on the boards for Cross Country Healthcare and the Delaware State Chamber of Commerce. She chairs the Delaware Business Roundtable Executive Committee and is a member of the United States of Care Founder's Council, the Federal Reserve Bank of Philadelphia President's Advisory Committee, and the CEO Council for Growth of the Chamber of Commerce for Greater Philadelphia.
Nevin has a medical degree from Sidney Kimmel Medical College at Thomas Jefferson University and completed her family medicine residency at Thomas Jefferson University Hospital. She also has a master's degree in public health from the University of Pittsburgh and a bachelor's degree from Harvard University.