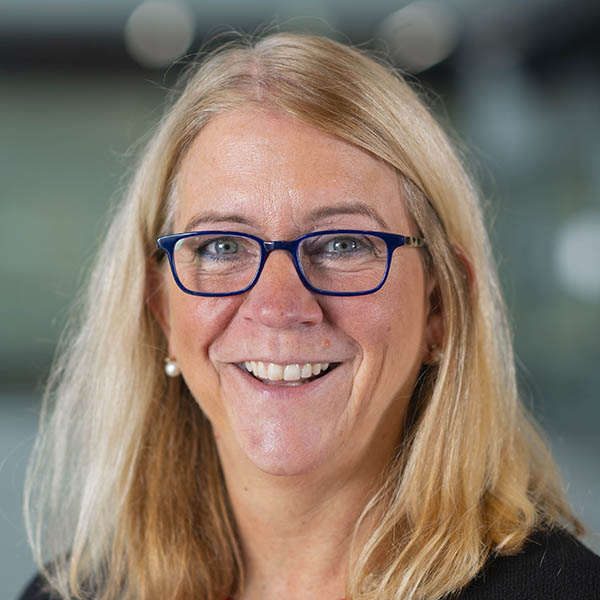 Patricia A. Hasson
Board Member | Past President and Executive Director, Clarifi, Philadelphia, PA
Patricia A. Hasson, a Class B director, is the past president and executive director of Clarifi, a nonprofit agency that helps people clarify their financial futures. As a highly seasoned executive and visionary business leader in financial behavior and financial literacy, Hasson became a recognized thought leader in the area of financial capability and financial inclusion. She has used that knowledge to sharpen the focus of the organization to create pathways to lifelong financial wellness for clients and communities. Under her guidance, Clarifi earned a national reputation and grew to operate at a regional level with 15 offices in three states in and around Philadelphia.
Hasson channeled much of her energy and resources into initiating and implementing financial education programs, benefiting households with low to moderate wealth. She also took a lead role in sharing her knowledge and expertise with the local business and non-profit community, as well as local, state, and federal government officials on financial issues impacting consumers, especially those related to housing and credit.
Prior to joining Clarifi, Hasson spent more than 12 years as a banking executive with a diverse consumer and commercial lending background which includes expertise in small business, credit cards, education, finance, merchant processing, and auto finance.
After serving for more than two decades as president and executive director of Clarifi, Hasson continues to stay actively engaged in board of director and advisory board roles, as well as consulting on various projects.
Committee Assignments
• Executive Committee
• Management and Budget Committee
• Nominating and Governance Committee
District member banks elect three Class A directors to represent banking and three Class B directors to represent the public; the Board of Governors appoints three Class C directors to represent the public, including the chair and deputy chair of the board.
Term ends December 31, 2021.