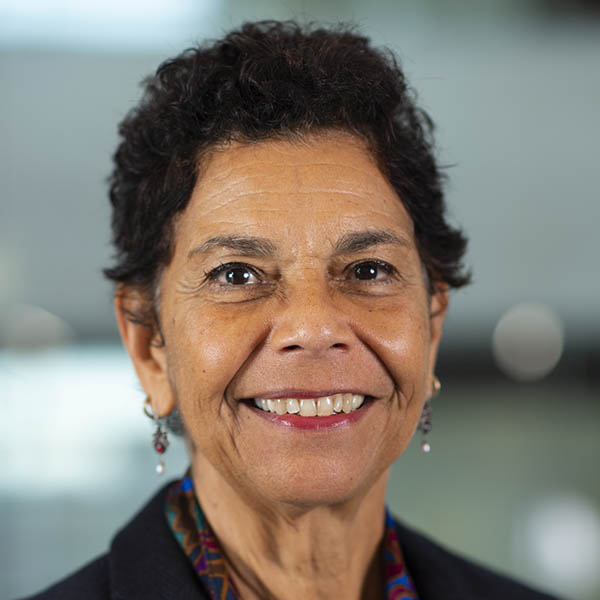 Phoebe A. Haddon
Chair | Chancellor, Rutgers University–Camden, Camden, NJ
Phoebe A. Haddon, chancellor of Rutgers University–Camden, is chair of the Bank's board of directors and a Class C director.
Haddon became chancellor of Rutgers University–Camden in 2014 and is responsible for the administration of more than 7,600 students in 39 undergraduate and 28 graduate programs. Previously, she was dean of the University of Maryland's Francis King Carey School of Law and a faculty member at Temple University's Beasley School of Law for nearly 30 years. An accomplished scholar on constitutional and tort law, she coauthored two casebooks in those fields and has written on equal protection, jury participation, academic freedom, and diversity.
Haddon is a member of the American Bar Association's Commission on the Future of Legal Services, the CEO Council for Growth, and the boards of the Philadelphia Museum of Art, the Cooper University Health System, and HERS (Higher Education Resource Services). She also served on the board of trustees at Smith College from 1999 to 2009 and as the board's vice chair from 2004 to 2009.
Haddon has an LL.M. (master of laws) from Yale Law School, a J.D. (cum laude) from Duquesne University School of Law, and a bachelor's degree from Smith College. She received the 2019 Ruth Bader Ginsburg Lifetime Achievement Award from the Association of American Law Schools.
Committee Assignments
•
Executive Committee
•
Audit Committee
•
Nominating and Governance Committee
All directors participate on the Executive Committee on a rotational basis.
District member banks elect three Class A directors to represent banking and three Class B directors to represent the public; the Board of Governors appoints three Class C directors to represent the public, including the chair and deputy chair of the board.
Term ends December 31, 2021.