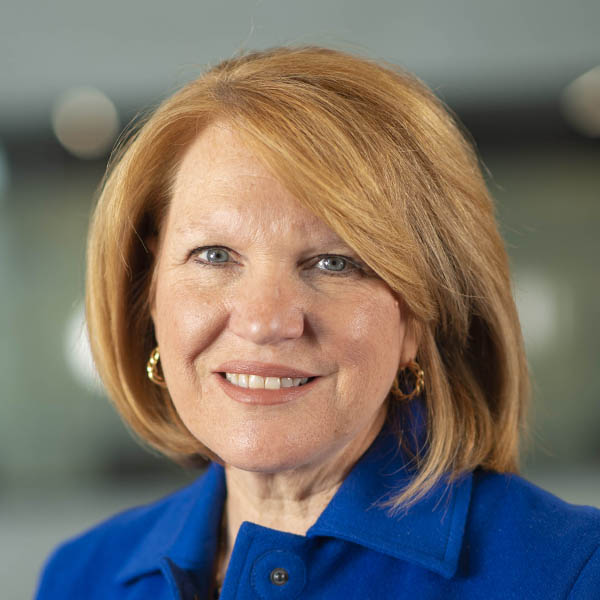 Madeline Bell
Chair | President and CEO, Children's Hospital of Philadelphia, Philadelphia, PA
Madeline Bell, chair of the Bank's board of directors and a Class C director, is president and CEO of the Children's Hospital of Philadelphia (CHOP), one of the top-ranked children's hospitals in the United States. In this role, she oversees 16,000 employees in the hospital's $3.2-billion-a-year health system and research institute to create breakthroughs that have worldwide impact.
In 1983, Bell started as a pediatric nurse at CHOP, later leaving the organization to move into hospital administration. She returned to CHOP in 1995 and has since held a number of leadership positions, advancing from vice president to senior vice president to executive vice president to chief operating officer. In 2015, she assumed the title of president and CEO.
Bell is on the boards of Comcast-NBCUniversal, the Leonard Davis Institute of Health Economics, and Solutions for Patient Safety, and is on the executive committee of the Greater Philadelphia Chamber of Commerce. She is a member of The College of Physicians of Philadelphia and The Economic Club of New York. She is also an adviser to numerous international hospitals and frequently lectures on the topics of children's health care and women in leadership.
Bell is the author of the blog Heels of Success, which offers guidance to women on how to elevate themselves in the workplace, and is the host of Breaking Through with Madeline Bell, a podcast that features interviews with CHOP doctors and scientists as well as philanthropists, innovators, and business and civic leaders.
Bell has a master of science in organizational dynamics from the University of Pennsylvania and a bachelor of science in nursing from Villanova University.
Committee Assignments
• Executive Committee
• Nominating and Governance Committee
District member banks elect three Class A directors to represent banking and three Class B directors to represent the public; the Board of Governors appoints three Class C directors to represent the public, including the chair and deputy chair of the board.
Term ends on December 31, 2023.