Homeowners aged 62 and older can access the equity built up in their homes by a financial vehicle known as a reverse mortgage. Reverse mortgages provide lines of credit or cash payments, which homeowners may use to cover health-care costs, smooth consumption in retirement, or finance modifications to their homes, which could enable them to age in place.
CFI Researcher Lauren Lambie-Hanson and her coauthors looked into the popularity of reverse mortgages and their performance in Philadelphia and other U.S. regions. Their findings showed that the city of Philadelphia had the highest rate of reverse mortgage originations, with 50 originations per 1,000 homeowners from 2010 through 2016. The national average was only 20 originations. The paper, "Reverse Mortgage Originations and Performance in Philadelphia" revealed that reverse mortgage activity was most popular among senior homeowners in Philadelphia's low-income, minority neighborhoods.
Growth in Reverse Mortgages, Followed By Reversal
Philadelphia Led the Nation in Reverse Mortgage Originations from 2010–2016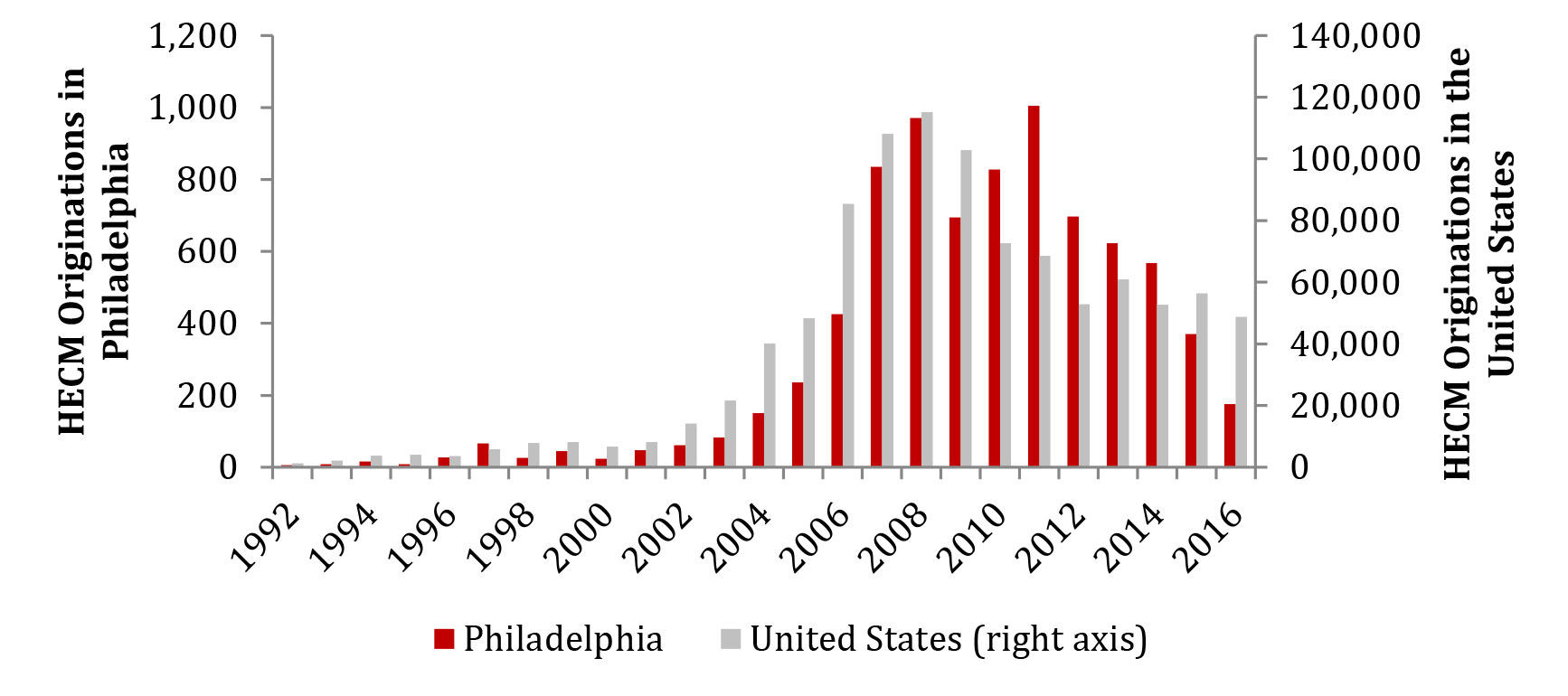 However, this love affair has had its pitfalls. Even with a reverse mortgage, the homeowner is still responsible for keeping the property in suitable condition and for paying property taxes and homeowners insurance. The CFI research found that nearly one-third of borrowers in Philadelphia with loans that were originated in 2010–2014 have defaulted on their loans due to nonpayment of property taxes and homeowners insurance. That rate is more than double the national reverse-mortgage default rate.
View the Full Article