Reworked: A Conversation on an Inclusive Recovery for Workers
This brief defines an equitable workforce recovery as one that acknowledges and examines the root causes of employment disparities; targets interventions to disproportionately impacted populations; removes barriers to work, training, and education; encourages improved job quality and supports workers; and increases access to career pathways that lead to financial stability. Furthermore, the brief examines the current state of the workforce in the aftermath of COVID-19 and provides recommendations for what's needed when building an equitable recovery. Download this brief
An equitable workforce recovery means realizing the full potential of our talent pipeline by removing artificial barriers, providing investments and innovation, and investing in people. We explore these ideas in an introductory brief and as part of a Q&A series conducted with the following subject matter experts:
Jhumpa Bhattacharya, Vice President of Programs and Strategy, Insight Center for Community Economic Development
Kathryn A. Edwards, Economist and Professor, Pardee RAND Graduate School
Michelle Holder, Incoming President and CEO, Washington Center for Equitable Growth
Rhonda Vonshay Sharpe, Founder and President, Women's Institute for Science, Equity, and Race
Targeting Interventions to the Most Impacted Women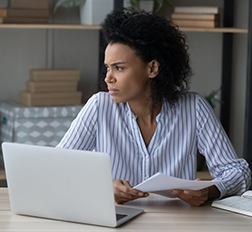 September 8, 2021 – If we really want to make strides in closing the gender equity gap, we need to focus on the women who are most at risk in our economy: women of color. In this Q&A, experts discuss long-term policy solutions to help women weather economic crises. Download this Q&A
Bringing Women Back to Work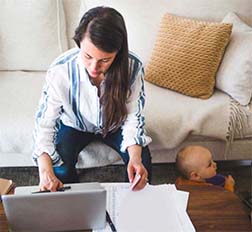 September 1, 2021 – As the economy begins to recover, policymakers, researchers, and advocates are examining systemic barriers to women's labor force participation and what policy interventions could help. In this Q&A, experts discuss short-term priorities to ensure gender equity in the economic recovery. Download this Q&A
The "Shecession": Policies, Preferences, and Pink-Collar Jobs
August 25, 2021 – In this conversation the experts encourage us to reflect on our narratives around work that is typically "women's work" and what skills and occupations we value. Acknowledgement of the systemic bias in the labor market of the past and present is essential to building an equitable recovery in the future. Download this Q&A
NOTE: Conversations with experts were hosted individually and the responses are presented in conversation with one another. The views expressed here are those of the authors and do not necessarily represent the views of the Federal Reserve Bank of Philadelphia or the Federal Reserve System.