The 2021 ROC Cohort program focuses on equitable small business recovery after the COVID-19 pandemic through the lens of racial equity. Over 10 months, nine cohorts spanning communities across the U.S. will engage in equity-focused training and peer-to-peer learning and receive personalized support in developing their local small business recovery plans. The program will help them to explore structural racism impacting small businesses owned by people of color in their community and plan for a more equitable recovery. This year's partners include the Federal Reserve Banks of Atlanta, Minneapolis, Richmond, and San Francisco.
Meet this year's participating communities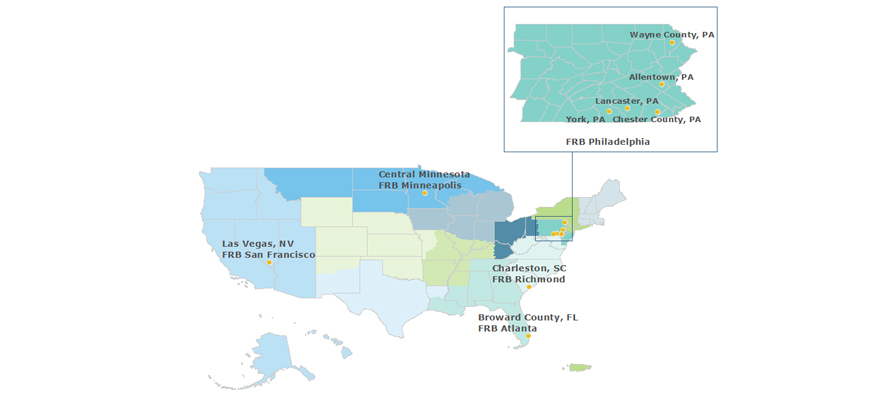 Explore resources on racial equity, small business recovery, and more
View recordings and presentations from recent trainings
Racial equity trainings are closed to cohort participants. Please check back for small business training sessions that begin September 30.
Questions about this year's program or interested in joining the 2022 cohort? Connect with Ali Shott and Sloane Kaiser at FRBP.ROC.Local@phil.frb.org.