Using data from the Fed's Small Business Credit Survey: 2023 Report on Employer Firms, this brief offers a snapshot of business conditions in New Jersey in 2022. The short, graphic report illustrates what 671 firms in the state said about their overall conditions, financing needs, and their top challenges, and makes comparisons with conditions in 2021.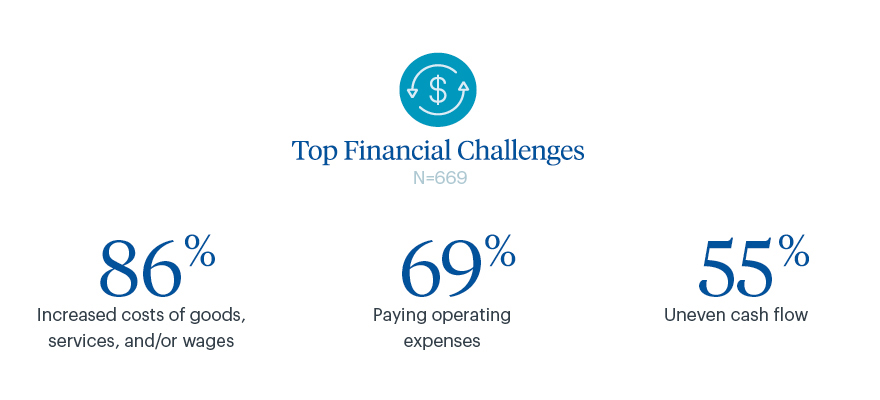 More than two-thirds of the firms in New Jersey had not seen revenue improvements since 2021, while 33 percent experienced an increase in revenue. Nearly three-quarters reported that financial conditions were either poor or fair.
As more pandemic assistance programs were phased out in 2022, about half of firms did not apply for pandemic-related financial assistance. Still, firms continued to demonstrate demand for funding: More than one-third (35 percent) applied for nonemergency loans, lines of credit, or merchant cash advances. The most popular of these were business loans, lines of credit, and Small Business Administration loans.
The most widely cited operational challenges were supply chain issues, hiring or retaining qualified staff, and reaching customers or growing sales. The most severe financial challenges cited were increased costs of goods, services, and/or wages; paying operating expenses; and uneven cash flow.
View the Full Brief