In 2017, the Federal Reserve Bank of Philadelphia launched the Consumer Finance Institute to enhance the understanding of key topics in consumer debt and payments and increase public access to expertise from across the Bank. The Community Development & Regional Outreach department is a partner in this effort, elevating issues affecting the financial stability of low- and moderate-income households.
Access to credit is a critical and complex issue for low- and moderate-income communities. For some households, affordable financial services can help smooth income or expense shocks and provide an important vehicle for building wealth. However, for too many, unsustainable debt levels and high-cost financial products undermine economic security. To help policymakers, financial counselors, and consumer groups better understand credit conditions in their communities, the Philadelphia Fed has developed the Consumer Credit Explorer, an interactive tool that enables users to examine key indicators of credit use and financial health at the state, regional, and national levels. The following infographic summarizes insights from the tool.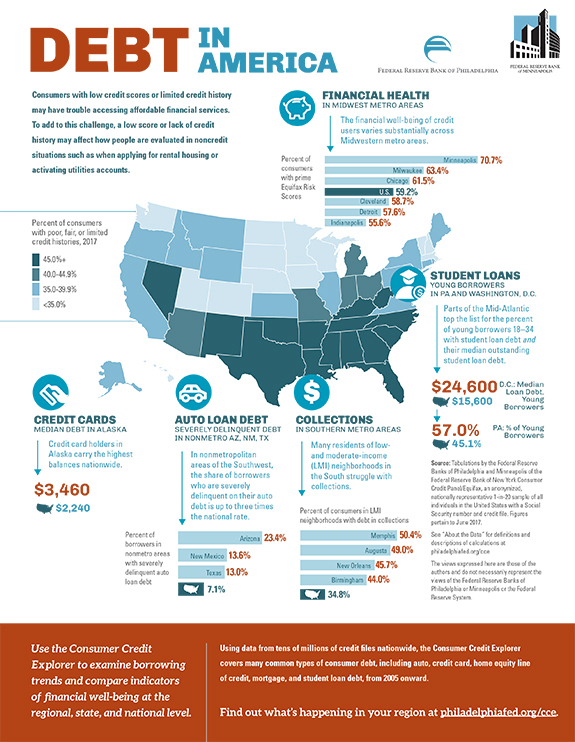 Download a PDF of this infographic.