A brief uses data from the Fed's Small Business Credit Survey: 2022 Report on Employer Firms to paint a picture of business conditions in the states of the Third District (Delaware, New Jersey, and Pennsylvania) roughly two years into the COVID-19 pandemic. The short, graphic report illustrates what firms said about their overall conditions, financing needs, and their top challenges, and makes comparisons with both pre-pandemic and 2020 conditions.
Small Businesses Conditions Amid the Ongoing COVID-19 Pandemic
While some of the 1,869 small businesses of Third District states made progress since the onset of the pandemic, two-thirds of firms reported that 2021 financial conditions were either poor or fair. In addition, over two-thirds said revenues were lower compared with pre-pandemic levels, and fewer applied for emergency funding.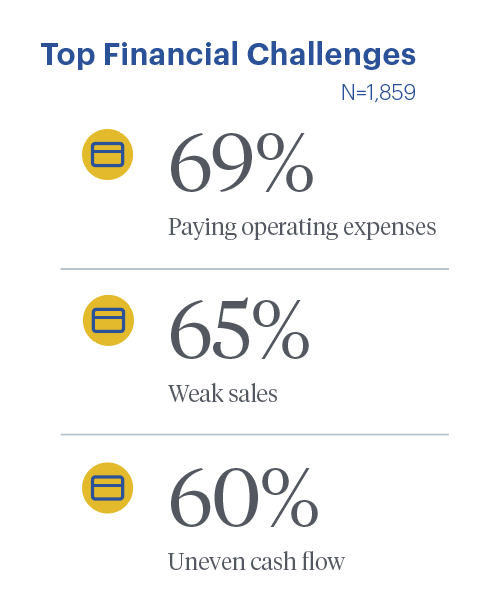 View the Full Brief