This was the ninth installment in a virtual event series that examined the impact of structural racism on our economy and advanced ideas to improve economic outcomes for all Americans.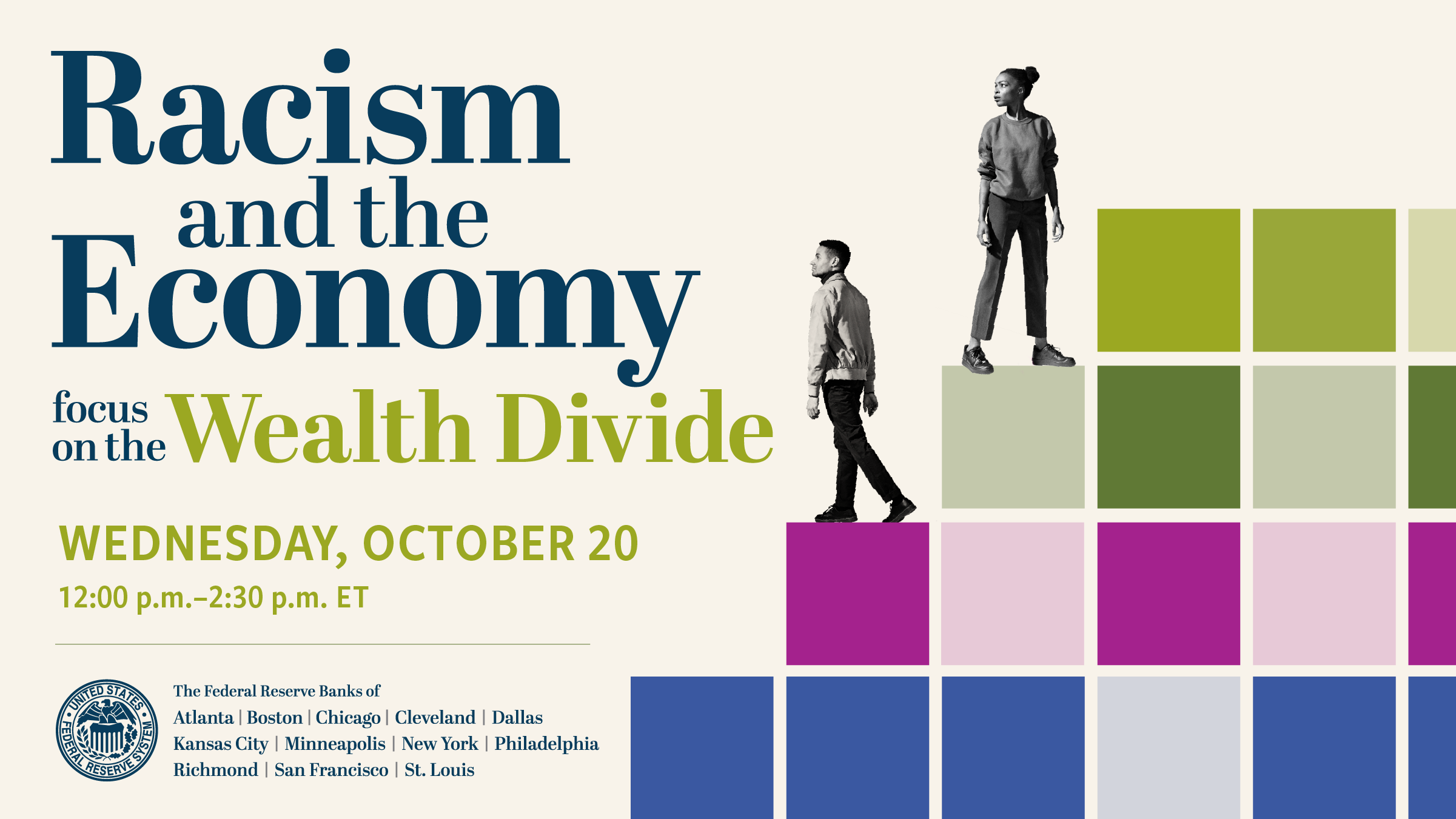 This session focused on how the ability to accumulate wealth is impacted by racial barriers – and how those barriers deny families and communities long-term economic mobility and financial resiliency. Speakers and panelists examined past and present structures and institutions that contribute to persistent wealth disparities, as well as proposed and discussed bold strategies to finally reverse these trends. Wealth disparities are key research topics for the Federal Reserve because equal access to wealth is so important to achieving full employment and an inclusive economy.
Speakers:
Mehrsa Baradaran, Professor of Law, University of California Irvine School of Law
Raphael Bostic, President, Federal Reserve Bank of Atlanta
James Bullard, President, Federal Reserve Bank of St. Louis
Charles Evans, President, Federal Reserve Bank of Chicago
Matthew Fletcher, Professor of Law and Director of the Indigenous Law & Policy Center, Michigan State University
Neel Kashkari, President, Federal Reserve Bank of Minneapolis
Noel Poyo, Deputy Assistant Secretary for Community Economic Development, U.S. Treasury Department
Racism forms the foundation of inequality in our society. It limits opportunity for people of color and threatens the health of our economy. While the global pandemic has intensified racial and economic disparities, the killing of George Floyd in Minneapolis has galvanized people from all walks of life to address the systems and structures that enable and perpetuate these outcomes.
Hosted by all 12 District Banks of the Federal Reserve System, Racism and the Economy was a virtual series that brought together community, business, and academic leaders to examine the economic impact of racism and advance bold ideas and concrete actions to achieve an economy that makes opportunity available to everyone.